As-Salam Alykum
Hello everyone 👋
A few days ago, tickets for the FIFA World Cup Qatar 2022™ began to be sold
Which for the first time is being held in an Arab country, and therefore we invite you to seize the opportunity and visit Qatar and discover one of the countries that combines tradition and modernity in one place.
Qatar is a small country with an area of ​​no more than 11,606 square kilometers, surrounded by water on three sides, from the north, east and west, and is located in the east of the Arabian Peninsula.
This country has the largest gas reserves in the world in addition to being the richest country in the world 💰
This country is inhabited by about 2,600,000 people, most of whom are residents (people from outside the country)
It is this country that will host the 2022 FIFA World Cup, which is expected to be one of the best cups in the history of football
So let's take a little tour around it:
1- The stadiums: Qatar contains a number of modern stadiums, which allows it to host major tournaments such as the Asian Champions League, the African Super Finals, the Arab Cup and many others. Playgrounds even in the sweltering summer heat.
2- In addition to the stadiums, the State of Qatar has many tourist places such as Al Zubarah Castle, Souq Waqif and Barzan Tower, and many modern and smart cities such as the city of Msheireb in the heart of Doha and the city of Lusail, as well as the Pearl Island, which feels like you are in the heart of Venice in Italy.
Share your opinion. If you had the opportunity to visit Qatar, what place would you like to visit? Do you wish to participate in the 2022 World Cup? Which team do you expect to win?!
​​​​​​​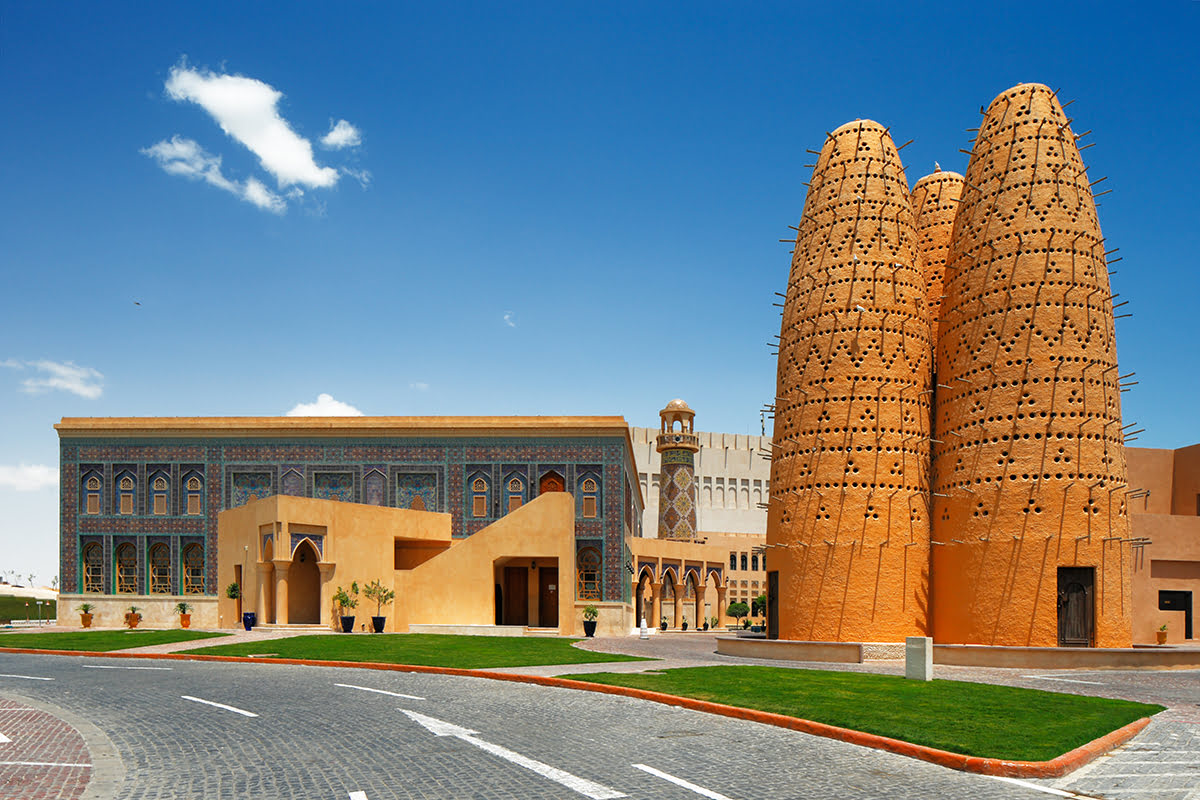 ​​​​​​